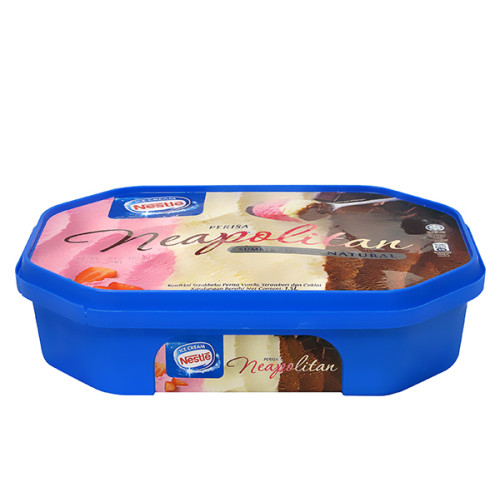 NESTLE ICECREAM NEOPOLITAN 1.5LT
Always remember that sharing is caring. Share special moments with your family over scoops of ice cream of different varieties from NESTLÉ ICE CREAM. We have 6 delightful flavours for your choosing, available in 1.5L tubs.

Neapolitan: Mix and match your dessert with vanilla, chocolate and strawberry!
– Chocolate
– Vanilla
– Yam & Coconut: Enjoy an interesting mix of local favourites of yam and coconut in one refreshing ice cream flavour
– MAT KOOL® Van Choc: Children are sure to enjoy the tantalising swirl of chocolate and vanilla ice cream!
– MAT KOOL® MAGIC: Butterscotch flavoured ice cream to satisfy your sweet cravings!
Can't get enough? Be sure to always be on the lookout for retail promotions in-store for NESTLÉ ICE CREAM's Blue Tubs!
Stock:

In Stock

Model:

2350586

Barcode:

51600174
Products Sold: 6
Product Views: 1363